What Can You Do With A Master of Studies (MSt) Degree?
If you're looking into studying for a part-time degree in Oxbridge, you may be looking at a Master of Studies (MSt) degree.
For more information about which career paths can other Master's degrees can lead you towards, click the image below.
Below are simple overviews of the MSt qualification and which career path it can lead you towards.
What is an MSt?
The Master of Studies (MSt) is a postgraduate degree awarded for selected courses mainly at the University of Cambridge and the University of Oxford (Oxbridge). There are other universities that can award an MSt such as the University of Manchester, the University of Newcastle and the University of St. Andrew.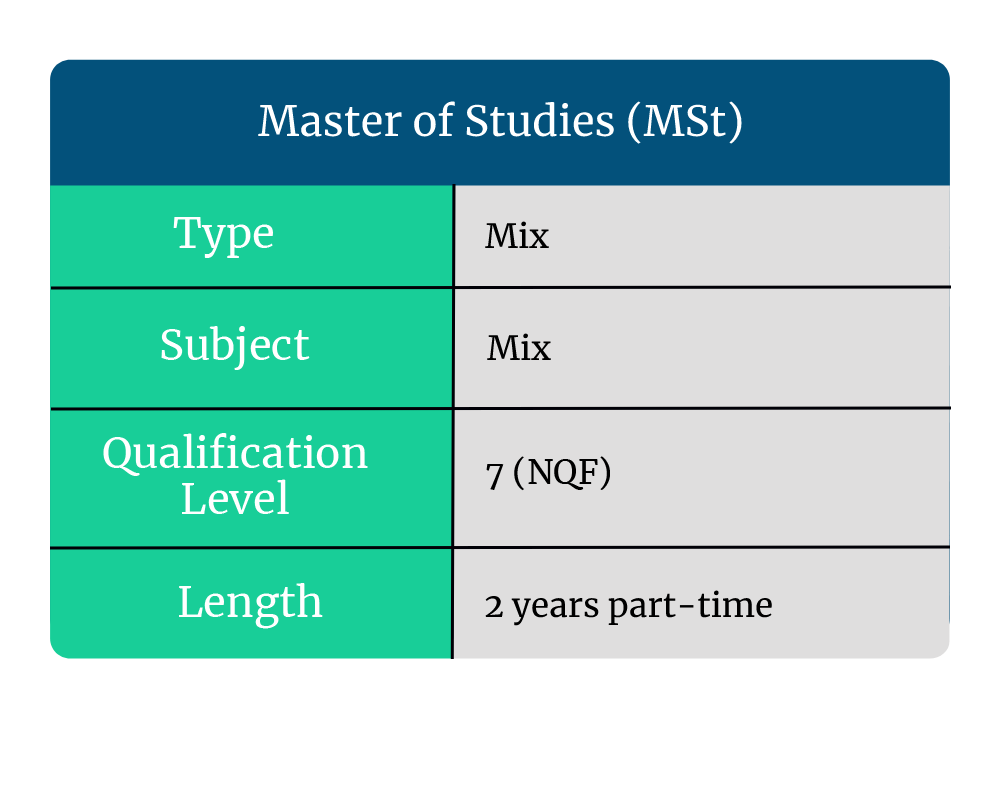 To be awarded an MSt at Oxbridge, you have to study selective part-time courses including art, history and social sciences. The MSt requires an individual to complete classroom study and a thesis at the end of the second academic year.
Entry requirements
Applicants will usually need a minimum grade of 2.1 on their undergraduate or equivalent degree however some courses may require a minimum of 2.2. In addition, you will most likely need a few years of experience in a similar field to the degree you want to study.
You may also need to show proof of an English language certificate, you can find out more information here.
---
Finance your MSt with Lendwise
If you are looking for financial assistance to fund your Master's degree, Lendwise is a one-stop shop for achieving your dream degree with a fair and sensible loan tailored specifically for you. Apply today above.
*9.2% Representative APR (fixed). Credit is subject to status. Only those over 18 can apply. Terms and conditions apply.
---
How long is the degree?
As an MSt is handed out for selective part-time courses, the course lasts for a minimum of two years. During that time, you should expect classes to be held on a block timetable, sometimes over the course of an entire month or over a season.
Which career path can the degree steer you towards?
Sadly, this is not a simple answer compared to other degrees. In fact, it solely depends on the course you have taken. If you took an MSt in Creative Writing, then you can go into roles such as marketing, teaching, and history. Likewise, an MSt in Applied Criminology and Police Management will allow you to enter a public role.