How to use AutoLend to diversify your investments
The AutoLend functionality is a tool that allows you to build loan portfolios in accordance with your investment objectives and criteria and enables you to diversify your risk by spreading your investment to many borrowers.
AutoLend is accessible as a main menu link on the top of every page on the site (once you are logged in as a Lender member),

and/or through your dashboard,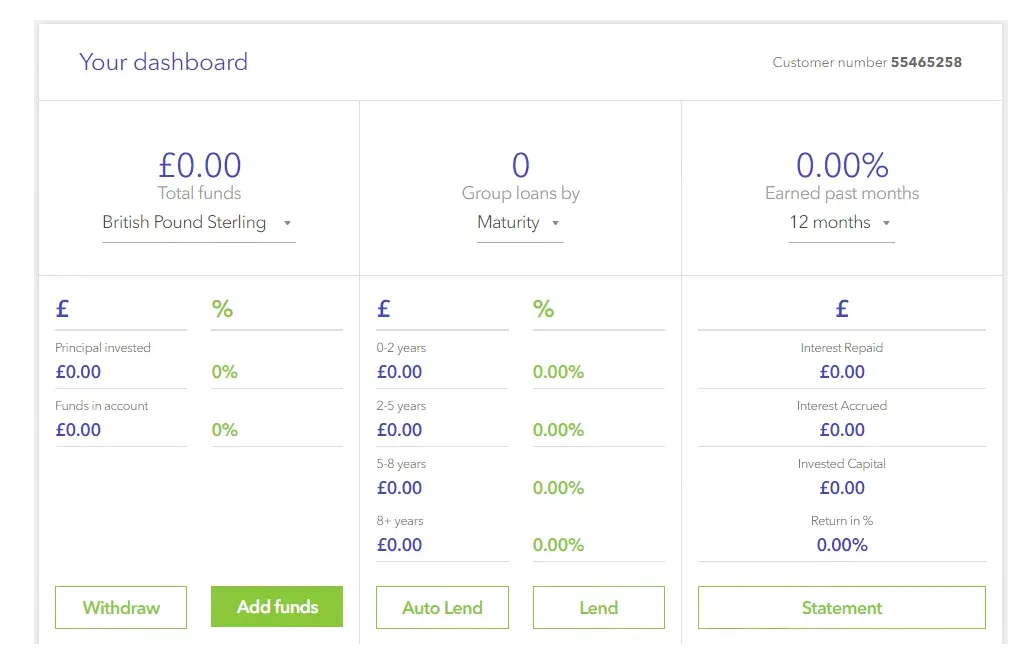 When accessing the AutoLend tool you'll be prompted to create a new AutoLend Portfolio (if you don't have any existing ones). If you have existing AutoLend portfolios only one can be active at any time. Please note that each AutoLend Portfolio that you set up, will be independent of your previous investments. In addition, both primary and secondary loan listings on the Platform are eligible for AutoLend Portfolio selection.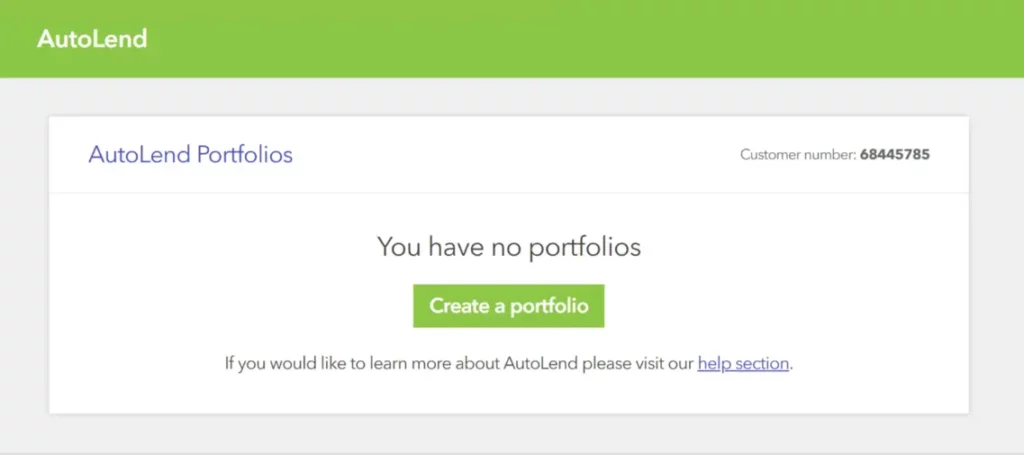 You can name your AutoLend Portfolio as you like (many Lenders use the main selection criteria they use as names). Your AutoLend Portfolios are unique and only visible to you.
To build an AutoLend Portfolio you specify the maximum amount of money that you wish to invest through the specific lending strategy.
This can exceed the amount of funds that you have in your Lendwise account, and if this is the case, the AutoLend strategy will pause once there are no available funds and restart automatically when you transfer additional funds, or your available funds increase from loan repayments.
You also need to specify the maximum amount that will be invested in each individual loan.

You may then proceed to customise your AutoLend strategy by selecting optional parameters such as Minimum or Maximum Interest Rate, Remaining Term, and Universities.
If the eligible loans that are currently available are less than the amount of the AutoLend strategy, then the AutoLend strategy will pause and restart when eligible loans become available on the Platform.
Once you are satisfied with the selection criteria of your AutoLend strategy you can proceed to save, and it will activate.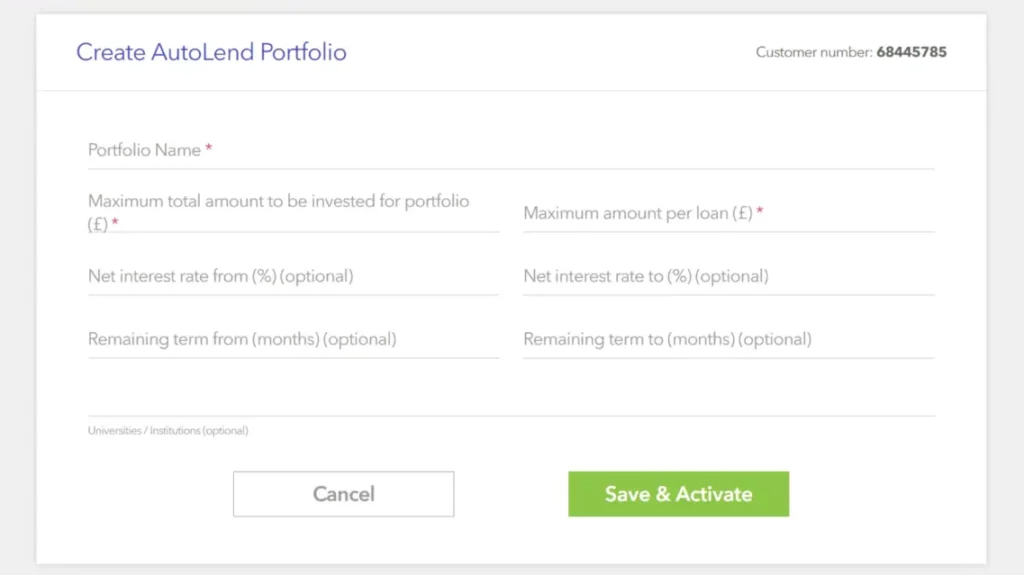 From the AutoLend page you can see your AutoLend portfolios, their status, their progress in terms of investment and you can edit them, pause them, delete them or copy them into new AutoLend portfolios.