A Postgraduate Guide To Test Of English As A Foreign Language (TOEFL)
TOEFL is one of the world's most popular English language tests for higher education students, with over 35 million examinations to date. TOEFL is accepted by more than 11,500 institutions in over 160 countries including Australia, Canada, New Zealand, the UK, the USA and across Europe and Asia.
What is TOEFL?
Administered by the Educational Testing Service (ETS), the TOEFL exam comes in two formats, the internet-based test (iBT) and the paper-based test.
The TOEFL iBT is the most common format of the test, taken by over 90% of their users, and delivered at thousands of authorised TOEFL centres across the globe. The paper-based exam is distributed to places where internet access is restricted or not widely available. The content of both exams is exactly the same, with the difference being how it's taken. You can view which type of test is delivered to your country via the ETS website.
How does TOEFL work?
Similarly to other English language tests, TOEFL examines your English skills in listening, reading, writing and speaking, with speaking as its own separate examination. Unlike IELTS [link blog here], TOEFL takes an integrated approach which means you could be tested on more than one skill in a section.
The exam is 3 hours long in total and broken into the four following sections;
Listening – This section is between 40 and 60 minutes long. You'll listen to audio recordings from different settings and answer questions about the recordings. Most voices are from North America but expect other kinds of English-speaking accents too.
Reading – This section is between 50 and 75 minutes long. You'll have to answer questions about three or four different text sections.
Writing – This section is 50 minutes long and you'll have to write two essays based on the reading and listening tasks. You'll be tested on your ability to express an opinion.
Speaking – Lasting up to 20 minutes, you'll be answering questions based on reading and listening topics as well as expressing your thoughts on a specific topic.
Each section of the test is worth 30 points for a total possible score of 120.
What TOEFL grade do I need?
Similarly to other tests, the grade depends on the institution, the higher the grade, the better. Each section's score will demonstrate your level of skill.
Any tests taken at a test centre will take 6 days to receive your score, 6-10 days for the home edition, and between 11-13 days for the paper edition. Your certificate will last for 2 years from the date of your exam, and you can download your certificate report from your account.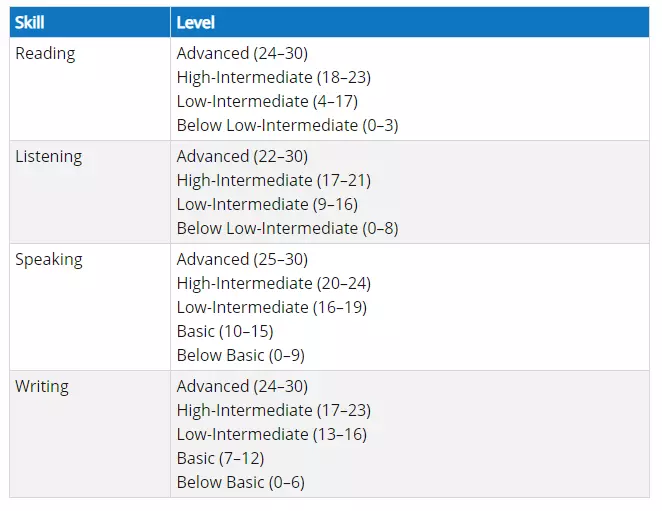 Where to take the test and how much does it cost?
TOEFL has over 4500 test centres in 165 countries where you can take the test. The tests are offered more than 50 times a year. You can attempt the test as many times as you prefer, however, you have to wait 12 days between them.
The fee varies depending on the country you will take the test. There are other fees associated with the test, so be sure to pick the best date for yourself and to get to the location with time to spare.
If you have any disabilities, you should contact ETS or the test centre before booking a test as they will have to make sure they can accommodate your special needs. You can find more information on their website.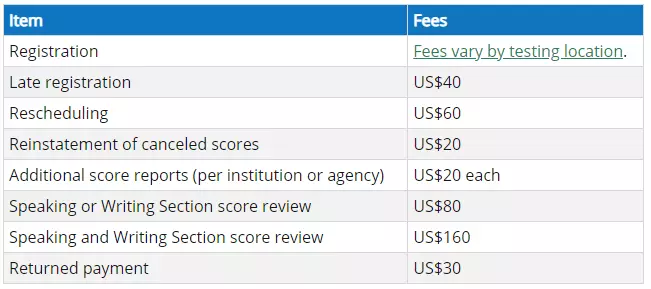 Are you thinking about pursuing a master's at a top UK university? Make your dream come true by seizing this opportunity to either take your career to the next level or tick off a personal interest. *Apply online and we'll support you on your path to success.
*Credit is subject to status and loan approval is not guaranteed. Over 18's only. Terms and conditions apply.

Confused or need clarification on certain aspects? Speak to a member of our customer support team at borrowers@lendwise.com or call us at +44 (0) 20 3890 7270.
---