What Can You Do With A Masters Of Business Administration (MBA) Degree?
An MBA is a perfect degree for you if you think you have what it takes to become a future leader. This intensive, competitive and highly respective qualification will put you to the test from the very beginning of your application to the day of your graduation. An MBA grants you the possibility to accelerate your career, switch industries and earn a good salary.
To find out where other Master's degrees can lead you, click the image above.
Below are some simple overviews of the MBA qualification and which career path can it lead you towards.
What is an MBA?
MBA stands for Masters of Business Administration and it is an elite qualification for business professionals. The MBA focuses on the development of leadership and innovative and individual excellence required for careers in management and entrepreneurship.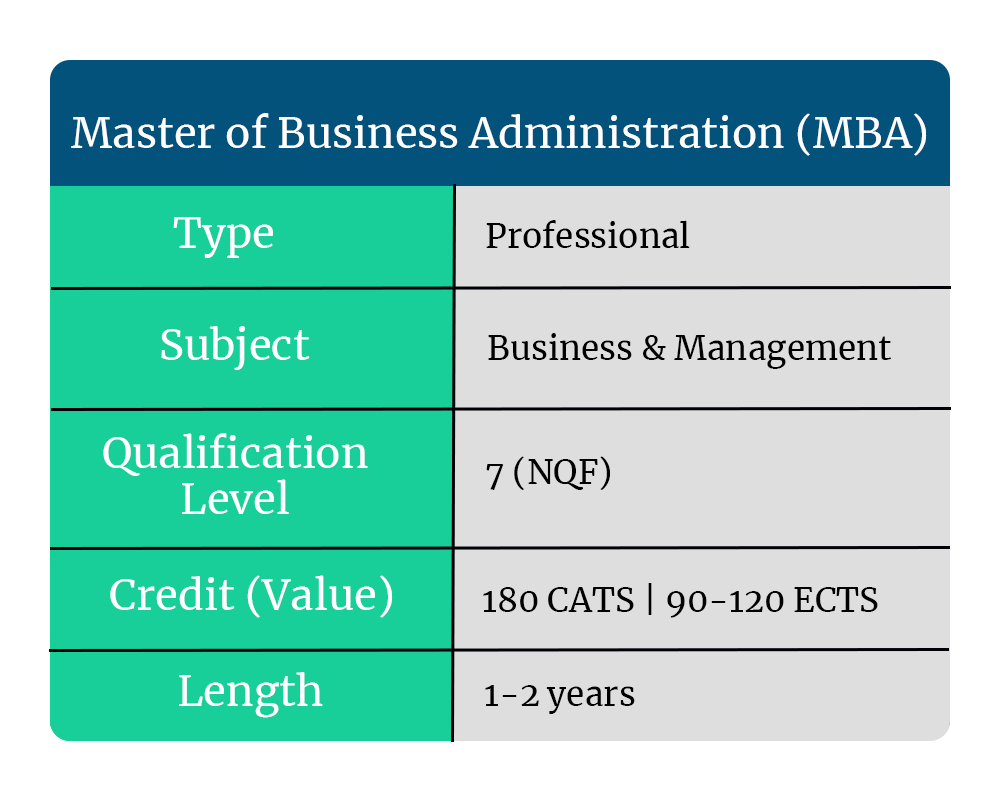 MBA is a level 7 qualification on the UK's National Qualification Framework as a Master's degree. An MBA is typically an ending degree, similar to a Master's in Fine Art (MFA).
MBAs are highly competitive and by the time you graduate, you should have the skills and experience required to succeed in high-pressured and high-paying leadership roles. MBAs do this by developing a highly competitive learning environment right from the admission stage. Granted a spot on an MBA course is considered to be a very impressive achievement.
MBA entry requirements
As an elite qualification for business management, the requirements for an MBA can be tough and competitive. As such, you will [typically] require a minimum 2:1 grade on a similar Bachelor's degree. Additionally, you may also require a few years of experience in a work environment in either a financial or business-level role. In minimal cases, you can be admitted depending on how your application and interview were well received.
---
Related Blogs
---
Finance your MBA course with Lendwise
If you are looking for financial help to fund your Master's degree, Lendwise is a one-stop shop for achieving your dream degree with a fair and sensible loan tailored specifically for you. Apply today above.
9.2% Representative APR (fixed). Credit is subject to status. Only those over 18 can apply. Terms and conditions apply.
---
What are the different types of MBAs?
MBA is offered in a few different formats and some have been designed for candidates with specific goals in mind, while there are others with more flexible options.
Online MBAs
Online MBAs offer a particularly high level of flexibility for working professionals who want to combine their studies with their careers.
Graduate Entry MBAs
The majority of MBAs require professional experience, but some are designed for students coming directly from their Bachelor's. Sometimes called Graduates Entry MBA, they have a far greater focus on internships and placements in order to make up for the candidate's lack of work experience but will work similarly to conventional MBAs.
Standard MBAs
The most common type of MBA available is a two-year course. These programmes are normally full-time but they may have timetables to suit flexible learners with a professional career.
Executive MBAs
Often abbreviated to EMBA, this programme is designed for very experienced applicants often with senior management experience. They tend to be more specialised allowing you to transform and adapt your skills to suit new business development or opportunities.
Accelerated MBAs
Typical MBAs last for two years but this course is a more intense programme which lasts a year.
Duals MBAs
Some MBAs can be combined with other qualifications such as MBA in Medicine or in Law. This programme allows students to take up management roles in a specific field of their choice. Courses are usually more demanding and can last longer but the process is easier than studying for separate degrees.
International MBAs
Also known as IMBA, these courses focus on skills on the global stage. They may include study and work placement across the world.
Applying for an MBA
Applying for an MBA is more selective than those for other Master's. Class sizes are kept small and therefore there are more applicants than places – even more so in accredited and prestigious institutions.
Each school has its own procedures but they normally include:
Evidence of your professional experience
You must show some management experience. The programme may set a minimum period for this, or they may allow you to make a case for your own experience and its relevance.
Graduate admissions test
MBA usually selects candidates with standardised graduate admissions tests. The two most common are the Graduate Management Admissions Test (GMAT) and the Graduate Record Examination (GRE).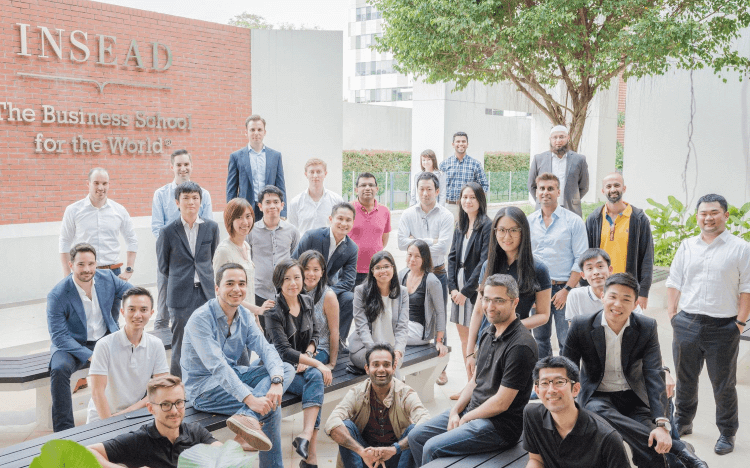 How long is it and how many credits is it worth?
Most MBAs last up to two years with the exception of the Accelerated MBA, which lasts a year. Normally, a two-year course allows for a placement, internship, or other work experience and/or projects.
In the UK, it's worth 180 CATs. In Europe, they are between 90-120 ECTS.
Which career path can an MBA take you on?
With an MBA, your potential can lead you anywhere into extremely high-paying positions. The skills and experience you learn depend on how ambitious you really are. There are many roles you can get into, but the list would be too long to add. We've added 10 of the best roles you can achieve are;
Accounting Manager
Chief Executive Officer (CEO)
Chief Financial Officer (CFO)
Chief Technology Officer (CTO)
Data Analyst
Financial Advisor
HR Manager
Investment Banker
IT Manager
Marketing Manager
Whichever role you decide to progress to with an MBA, remember the training and materials you have learned during your course. If you are unsure which Master's is right for you, click the image below to find where other Master's can lead you.