A career as a civil engineer or engineering consultant requires a significant amount of training and a specific-set of skills and qualifications. They are responsible for the development and smooth running of major infrastructure and urban construction projects. Civil engineers can expect an exciting and rewarding career.
For anyone considering a career in the industry and with specific aspirations of becoming a charted engineer, here is the professional pathway you might expect to follow.
A-levels
Maths and physics A-level are desirable to study an engineering degree at university, and in some cases, required. Typically, you will expect A and B grades to secure a place at university of your choice.
For instance, to study for a four-year engineering degree (MEng) at Cambridge University you need three A* grades. For a three-year engineering BEng at University of Birmingham you need AAB grades.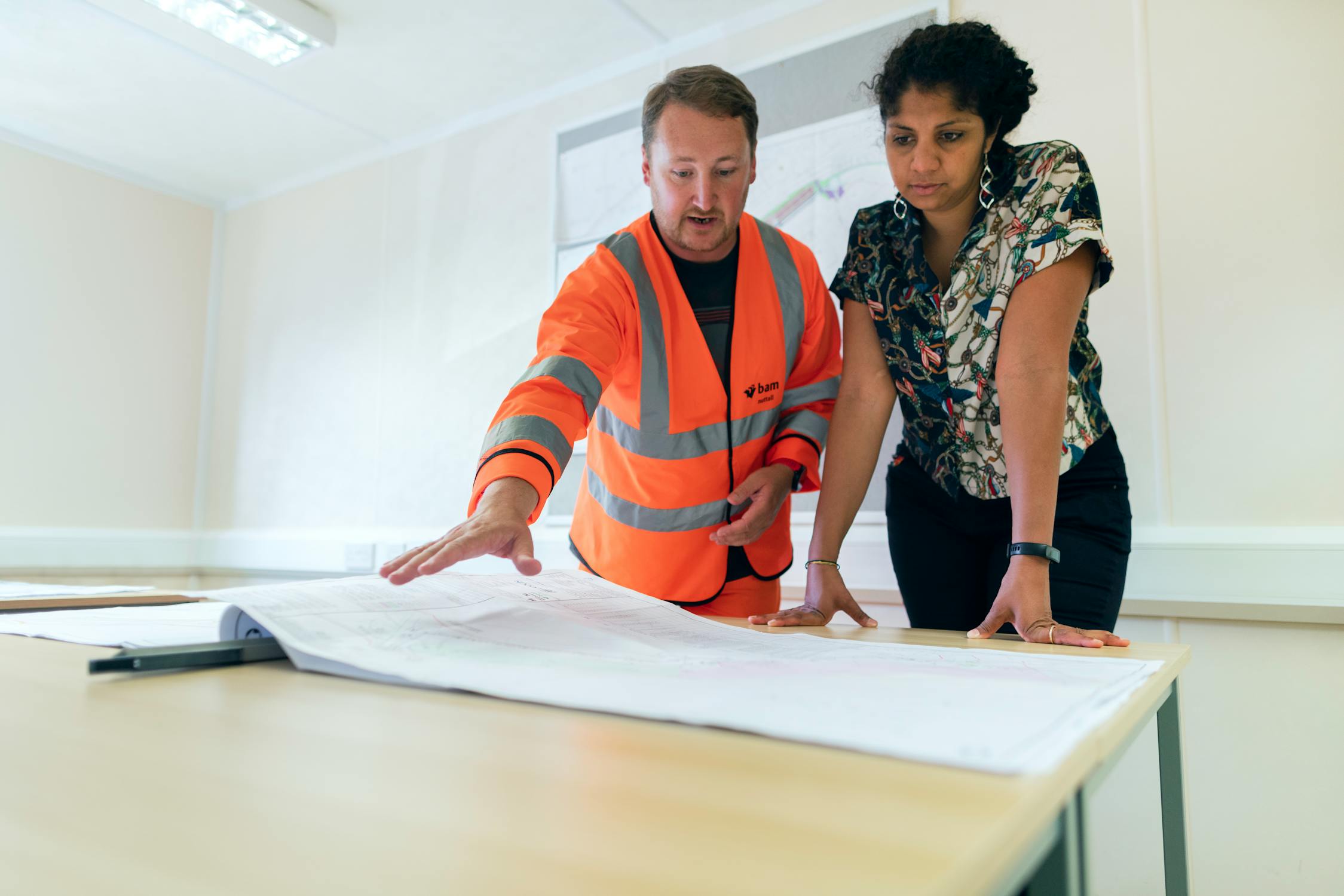 Engineering degrees
Civil engineers normally require a degree (BEng) to work. To become professionally qualified you will also need it to be accredited by the Institute of Civil Engineers (ICE). There are plenty of different engineering courses to choose from. It's worth checking the Joint Board of Moderators website to see if your planned civil engineering course is accredited.
Many courses offer a year in the industry which can be very useful to start building up experience in a the field. Additionally, it's also a great way to make connections with organisations of interest. There is also the possibility of doing a two-year conversion course if you have a degree in either a science or maths-related subject. Some are even open to graduates from unrelated subjects.
Masters of Engineering
For those aiming for chartered engineer (CEng) status, there are two potential routes to achieving it. On one hand can either study for an advanced undergraduate degree (MEng) which lasts four-years. Alternatively, you can take a three-year BEng and then progress on to a 1-year postgraduate MSc.
Further professional training
If you are worried that your qualifications don't meet the criteria for CEng status and aren't JBM accredited, you can apply for an academic assessment with ICE to determine what level of membership you are eligible for. Equally, if you have an accredited undergraduate degree but haven't done a Masters (CEng), you can do further learning with an employer to become professionally qualified.
In this situation, people should ask their employer to see if they offer a further learning programme. If they don't however you can still have the option to do this independently where ICE will track your progress.
Engineering is a field where qualifications and skills aid in career development. Course fees can be high depending on the educational institution concerned. Remember to check with Lendwise if you are eligible for a loan to fund your education.
9.2% Representative APR (fixed). Credit is subject to status. Only those over 18 can apply. T&C's apply.