What Can You Do With A Master of Public Health (MPH) Degree?
If you're looking into a career in the public health industry, you may wish to consider an MPH degree to either help further your career prospects in the industry or to specialise in a certain field.
For more information about which career paths can other Master's degrees can lead you towards, click the image below.
Below are simple overviews of the MPH qualification and which career path it can lead you towards.
What is an MPH?
MPH stands for Master of Public Health and it's a degree aimed at students who are interested in developing their research skills in the public health sector in both medical and non-medical backgrounds. Most often, courses in public health can be awarded as a Master of Science (MSc) or a Master of Engineering (MEng).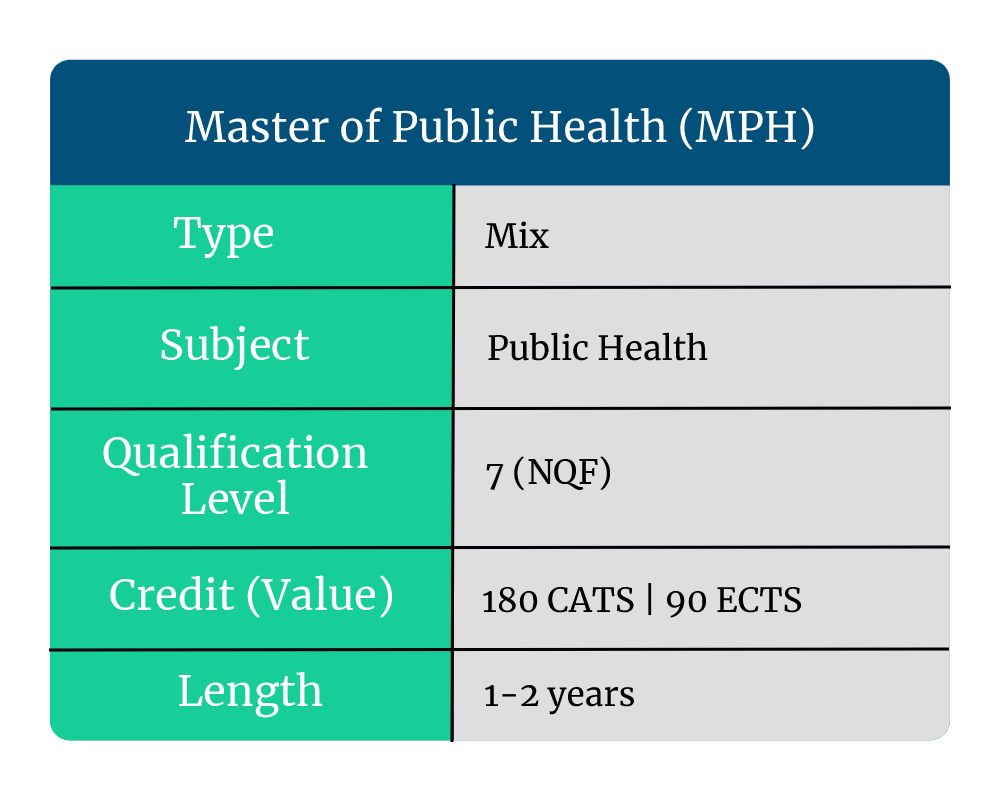 Entry Requirements
Ideally, you should have background experience in health, public health, or similar positions before applying. These positions can come across industries such as:
Charities (including NGOs)
Dentistry
Government
Medicine
Mental Health
Nursing
Typically, you can apply if you have at least a 2:1 undergraduate degree. But if you achieved a lower grade, your application may still be considered if you demonstrate significant relevant work experience, and offer a related graduate qualification in addition to a strong application form.
How long is the degree and how many credits is it worth?
MPH degrees are worth 180 CATS or 90 ECTS and they can last a year full-time or two years part-time. The breakdown of the credits usually consists of the following but can differ depending on the university:
Four 15-credit modules
An additional two 15-credit modules or a single 30-credit module
A 30-credit module
A 60-credit dissertation
Which career path can it steer you towards?
With a subject focused on public health, you can expect the career path to focus on the population and communities in general rather than a specific individual, in which medicine would be a preferred degree.
There are a number of options one can do with an MPH which include government or private roles such as:
Biostatistician
Environmental Scientist
Epidemiologist
Food and Water Quality Officer
Hazardous Waste Specialist
Health Worker
Healthcare Management
Infectious Disease Consultant
Nutritionist Consultant
Public Health Educator/Officer
---