What Can You Do With A Master of Music (MMus) Degree?
If you're looking into a career in the music industry, you may wish to consider an MMus degree to help further your career prospects in the music industry.
For more information about which career paths can other Master's degrees can lead you towards, click the image below.
Below are simple overviews of the MMus qualification and which career path it can lead you towards.
What is an MMus?
Master of Music, also known as an MM, is a postgraduate qualification aimed to advance your exploration of all creative music practices from singing, composing, and more by gaining the necessary skills required by the industry.
Those looking to complete this type of degree primarily aim to gain entry or advance their career prospects in the music industry.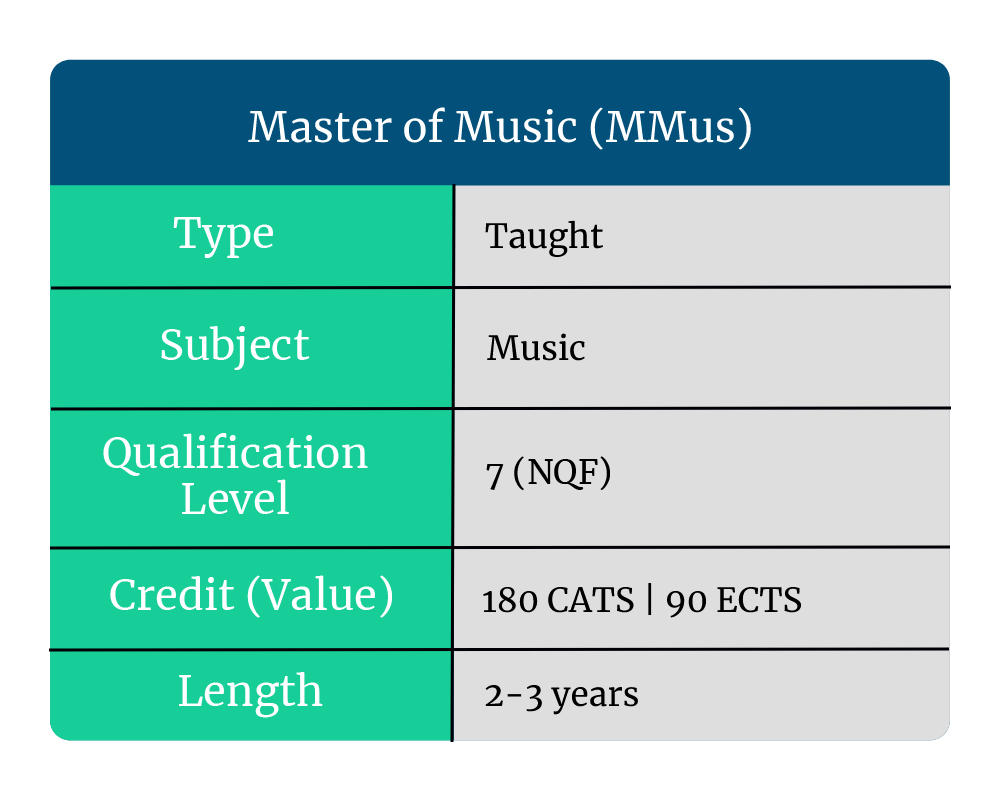 Typically, a degree in music can be awarded as a Master of Arts (MA) degree, but there can be times it's awarded such as:
an MMus/MM
a Master of Music Education (MMEd/MME)
a Master of Performance (MPerf).
a Master of Computer Science (MComp) – can be awarded for the digital music course.
Those looking to become career musicians in churches or other religious buildings may alternatively gain a Master of Sacred Music (MSM).
Entry requirements
Admissions to an MMus require a student to have a Bachelor of Arts (BA) or a Bachelor of Music (BM) with a minimum grade of 2:2.
As part of the curriculum, you must be able to perform in a live audition/performance. However, these include a wide range of music styles dating back to the Baroque Era (1600-1750) to the present day.
How long is the degree and how many credits is it worth?
Similar to other Master's degrees, you can choose to complete the course on a full-time or part-time basis. A full-time course requires at least a two-year commitment, while a part-time course is typically 3-years long.
To gain an MMus degree, you need to accumulate at least 180 credits over the course of your degree, or an equivalent of 90 ECTS.
Which career path can it steer you towards?
Depending on the course field you have chosen, you can be steered towards a number of different paths within the music industry. These include:
Choreographer
Composer
Event Manager
Instrument Specialist
Music Producer
Music Technician
Musician
Radio Broadcaster/Producer
School Teacher (Secondary, College, and University)
Sound Designer
Sound Technician (Broadcast, Film, Video, Theatre, Music)
Special Effect Technician
Theatre Manager
You can also combine your Music degree with another professional such as a Law degree to open routes into becoming a music industry-specialised lawyer.
---