What Can You Do With A Master of Architecture (MArch) Degree?
The Master of Architecture is a professionally-recognised qualification allowing MArch alumni students to gain the RIBA Part 2 award. This is an essential and vital step to becoming a registered architect.
For more information on other types of Master's degrees, check our guide by tapping the image below.
Below are some simple overviews of the MArch qualification and which career path it can lead you towards.
What is a MArch?
The Master of Architecture (MArch) is a UK qualification that is accredited by both the Architects Registration Board (ARB) and the Royal Institute of British Architects (RIBA). Completing a MArch involves gaining a RIBA Part 2, the second stage to qualifying as a practising architect.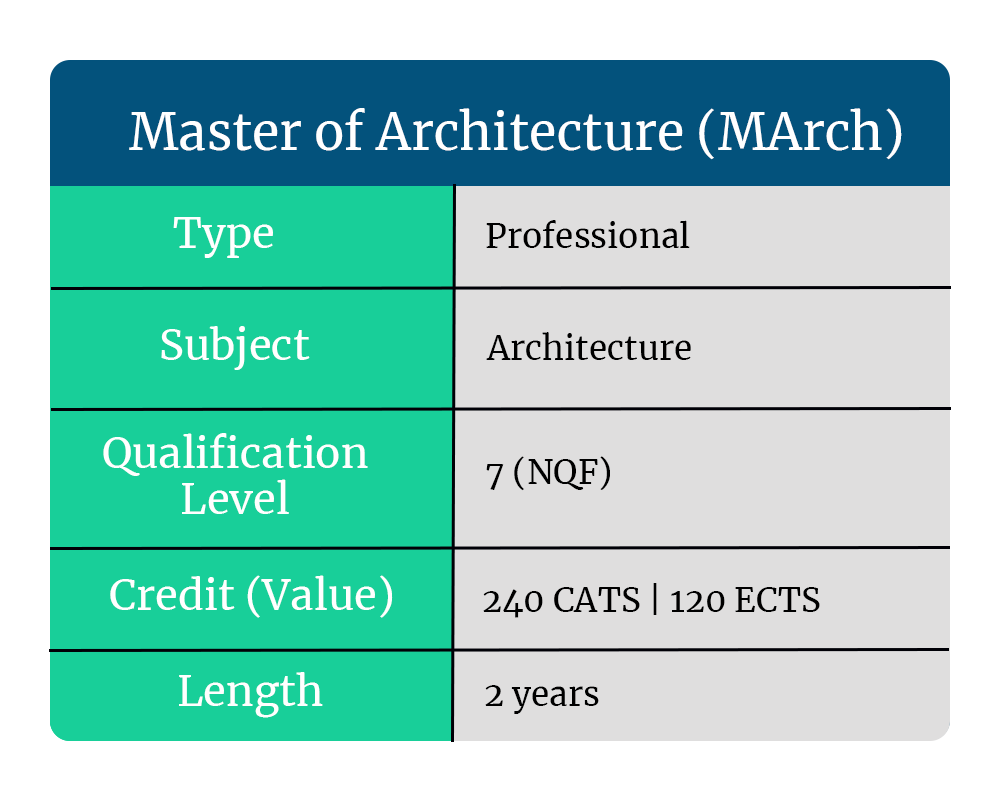 There are other universities which use a slightly different name for a MArch. You can also come across a Master of Philosophy (MPhil) and Postgraduate Diplomas. If you want to become a registered architect, you need to make sure your course is accredited and recognised by both the ARB and RIBA.
Entry requirements
You'll need a bachelor's degree in Architecture (B. Arch.) with a 2.1 or higher, although some universities may accept a 2.2 accompanied with an exceptional application. Your bachelor's must have been studied at a RIBA-approved university, giving you a RIBA Part 1 or equivalent certificate.
Finance your MArch course with Lendwise
If you are looking for financial help to fund your Master's degree, Lendwise is a one-stop shop for achieving your dream degree with a fair and sensible loan tailored specifically for you. Apply today above.
9.2%* Representative APR (fixed). Credit is subject to status. Only those over 18 can apply. Terms and conditions apply.
*This figure was correct as of 29 June 2023
---
How is MArch assessed?
Unlike most degrees, modules in MArch are primarily coursework based. During the course of your degree, they will test you on your essays, designs, and your portfolio. However, your dissertation is worth 40 credits and it takes place in the second year.
How long is it and how many credits is it worth?
A MArch lasts for 2 years as a full-time student. In the UK, it's worth 240 credits and 120 ECTs in the Bologna Process.
Best UK universities to study architecture?
Whilst there isn't a list of the best university to study for a MArch, QS Top University have what they accredit as the 2022 best universities for the architecture & built environment subject.
1: University of Central London (UCL)
2: Manchester School of Architecture
3: University of Cambridge
4: The University of Sheffield
5: Cardiff University
6: Newcastle University
= Oxford Brookes University
= The University of Edinburgh
= University of Bath
= University of Reading
Which career path can a MArch steer you towards?
Most students who complete the Master of Architecture areas are subsequently employed in architectural offices before progressing to a RIBA Part 3 status, officially becoming registered architects. Others may progress to take further Masters or PhD degrees to go into research and/or teaching.
Some roles you can progress to include;
Architect
Building Control Surveyor
Fire Risk Assessor
Town Planner
Urban Designer
The degree can also be useful in the following roles;
Building Surveyor
Construction Manager
Estate Manager
Historic Buildings Inspector
Landscape Architect
VFX Artist
---
Whichever role you decide to progress to with a MArch, remember the training and materials you have learned during your course. If you are unsure if you want to continue on this path or if another Master's is right for you, click the image below to find where other Master's can lead you.
---