The Best UK Universities To Study STEM Subjects
STEM courses in the UK are one of the most trending courses at the university level. There are plenty of opportunities in both the public and private sectors for those who complete their STEM degrees in the UK. As part of World Space Week 2022, we'll be looking at which UK universities are the best to study any one of the STEM subjects.
What is STEM?
First coined in the USA and previously known as SMET, STEM stands for science, technology, engineering and mathematics. It's a broad term used to group these academic disciplines together. There is no universal agreement on which disciplines are included in it; in particular, whether science also includes social sciences such as economics, political science, psychology, and sociology. However, in the UK, social sciences are grouped separately with humanities and arts to form SHAPE (Social Sciences, Humanities, and the Arts for People and the Economy).
But STEM is much more than the academic disciplines, it has grown to represent a unique approach to teaching and learning. It centres around students learning styles and it always has something to offer. STEM emphasizes collaboration, communication, creativity, problem-solving, research, and other skills that students will require to be successful in their jobs.
What STEM courses can you study?
As mentioned above, the discipline forms the acronym, but a far more comprehensive range of academic subjects fall under the description. The following should give you a clear idea of the range of disciplines in STEM;
Aerospace engineering
Astronomy
Biochemistry
Biology
Chemical engineering
Civil engineering
Computer science
Electrical engineering
IT
Mathematics
Mechanical engineering
Physics
Statistics
Some of these subjects will offer a straightforward path to specific careers such as aerospace engineering in an aircraft-designing company. However, not all STEM-related courses will lead to an obvious career path – you could end up on a movie set, designing new clothing or revolutionising machinery.
So what are the best UK universities to study a STEM-related subject?
University of Cambridge
One of the most prestigious universities in the world, Cambridge often battles for the top spot with the University of Oxford as the UK's top university, and among the top 5 in the world. Since its inception, 122 Nobel prize winners graduated from these corridors including over 190 Olympic medalists. Popular STEM courses include engineering, aeronautical, chemistry, physics, and many more.
Admissions
University of Oxford
The oldest university in the UK, the University of Oxford is among the top 5 universities worldwide. This prestigious university has seen some of the world's most esteemed and notable alumni including former Prime Ministers and Presidents around the world, Kings, and notable Nobel prize winners. Popular courses include engineering, chemistry, physics, and more.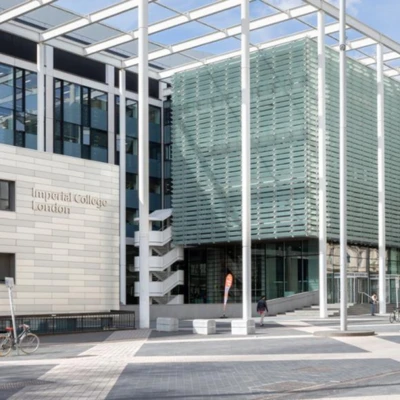 Imperial College London
One of the best universities in London and normally ranked in the top 10 worldwide, Imperial is one of the best institutions for programs in engineering, mathematics, medicine, and science. Among the alumni include Nobel Laureates, global Prime Ministers, business founders and famous engineers and scientists.
Other notable universities include:
UCL
University of Edinburgh
University of Manchester
University of Warwick
King's College London
University of Bristol
Top 5 Universities & Their QS Rankings
The table below indicates the universities above and their ranking in the QS World University ranking by subject 2022. The final column represents their global ranking.
QS Ranking Links
How to choose the right university for you
There are various universities across the UK offering multiple degrees under the STEM program. Choosing the best university may at times be a tough decision for candidates, however, strategic planning and steps can help determine the best university for you.
Research The University
Make a good practice to research a university or business before applying. There are various parameters a student should consider including course, degree, facilities, fee, reputation, and many others.
Explore Courses
Each university offers a range of subjects but not all. Depending on the career you wish to pursue, you should choose a course that you are truly into. Students should carefully choose their STEM program as the course can determine their future careers.
Check Admissions
It's important to know whether your academic achievements and qualifications are enough to get a seat on the table. If not, you'll have to sadly cross the university off the list, but don't fret, there are other universities you can visit to complete your dream course.
Explore The Campus
Most universities allow prospective students to visit the campus in person to explore their facilities. This may be done through a booking system or one dedicated open day. If you are not able to go in person, some universities have a virtual campus readily available online which you can use to explore.
Check Career Opportunities
An important aspect is prospects students should seek whether the university has a career support system in place for graduates. You can do this by reading the alumni page or getting in touch with recent graduates in the field or course you are intending to join.
Funding your masters with Lendwise
Fund your STEM degree with the help of a Lendwise loan. Don't let financial restraints stop you from reaching your dream goal of working in tech, science, pharma or space. Apply today and receive a provisional offer tailored specifically to you.
9.2%* Representative APR (Fixed). Credit is subject to status. Over 18's only. Terms and Conditions apply.
*This figure was correct as of 29 June 2023
---