5 Mistakes That Can Ruin A Student's Credit Score
As a student, it's probably the first time you have wandered away from home into the adult world, your first taste of freedom. But it doesn't come without its consequences and credit scores are often a mystery to all students, undergraduates and postgraduates alike. But understanding what steps to take can go a long way to improving your credit health. The following blogs can help you improve your credit score;
We have put together a list of five mistakes that you should be aware of when interacting with any sort of credit.
What is a credit score and how is it determined?
A credit score is a three-digit number lender use to help determine how financially responsible an applicant is prior to giving them a loan or credit card.
Credit ratings are based on a report created by credit rating agencies such as Equifax, Experian and TransUnion. The score is determined by a number of factors such as:
Loan History
Repayment History
Spending Habits
The higher your score, the more likely you'll be approved. The lower your score and you may struggle to sign a simple mobile plan contract. So what are the mistakes you should avoid and help keep your credit score healthy?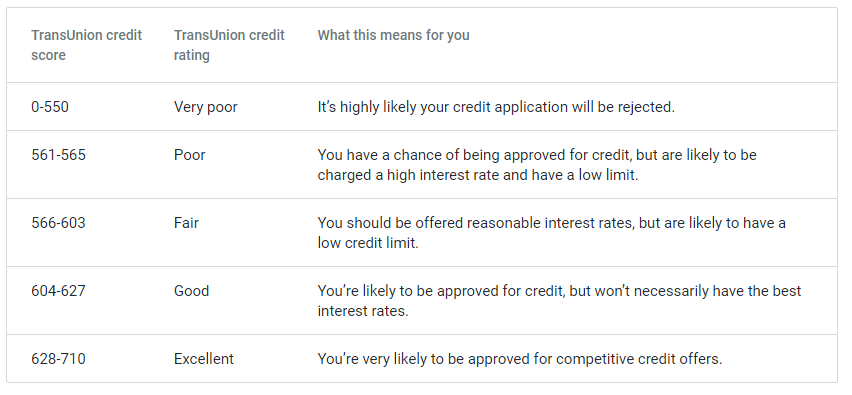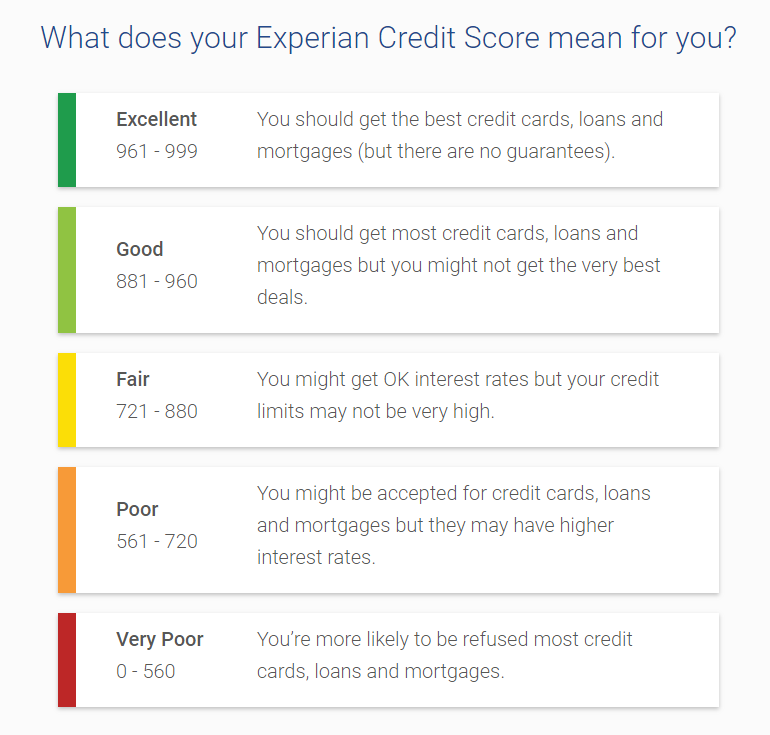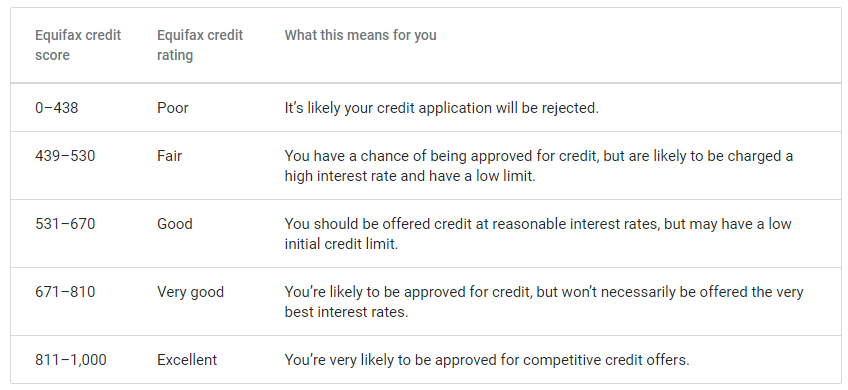 1. Personal information
Probably one that won't instantly come to mind but it's the easiest number on the list. Having incorrect information can actually tank your score. You should routinely check that your name, address and contact information are up-to-date.
In addition, as soon as you turn 18 in the UK, you can register to vote. You should register at your local electoral roll to help improve your score. If you don't, your rating will be affected.
2. Using credit to fund your lifestyle
For many students, setting up a student credit card is a sense of freedom away from their home. Many banks make this a relatively easy process to apply for one, but many students don't have the practical experience of managing credit. This can be a leading cause of overspending and plummeting into interest-ridden debt.
3. Not making repayments on time
Overusing your credit is a red flag but not making your repayments on time is a red flag on a whole new level. Making your monthly repayments on time is one of the most important factors in maintaining a good score. You should at least pay the minimum amount that is due each month, but fully repaying your due would better your score.
Lenders want to see a consistent history of paying back on time and showcasing this can sometimes give you a better interest rate on a future loan or credit card.
4. Ignoring debt to limit ratio
When approved for a credit card, your lender will let you know how much your monthly limit will be. This can come as a surprise to some as your credit score will affect how much you can use. This is called the debt-to-limit or utilisation ratio.
Lenders want to see when you have access to credit that you are able to show self-control and avoid maxing out your limit. Many lenders recommend keeping your ratio below 30% of your monthly limit. If you have a limit of £1000, try to keep your outstanding balance lower than £300.
5. Applying for too many credit applications
When applying for credit, lenders will check with credit rating agencies to view your previous applications. Some applications are 'soft pulls', which means they leave no trace behind but there are others called 'hard pulls'. Hard pulls are kept on your record for up to 12 months and making too many applications could negatively affect your score so it would be beneficial to limit the number of applications you make in a certain period of time.
What can affect your credit rating?
The sooner you act, the sooner you'll see the benefits. The images below are examples of the credit score point system from Experian.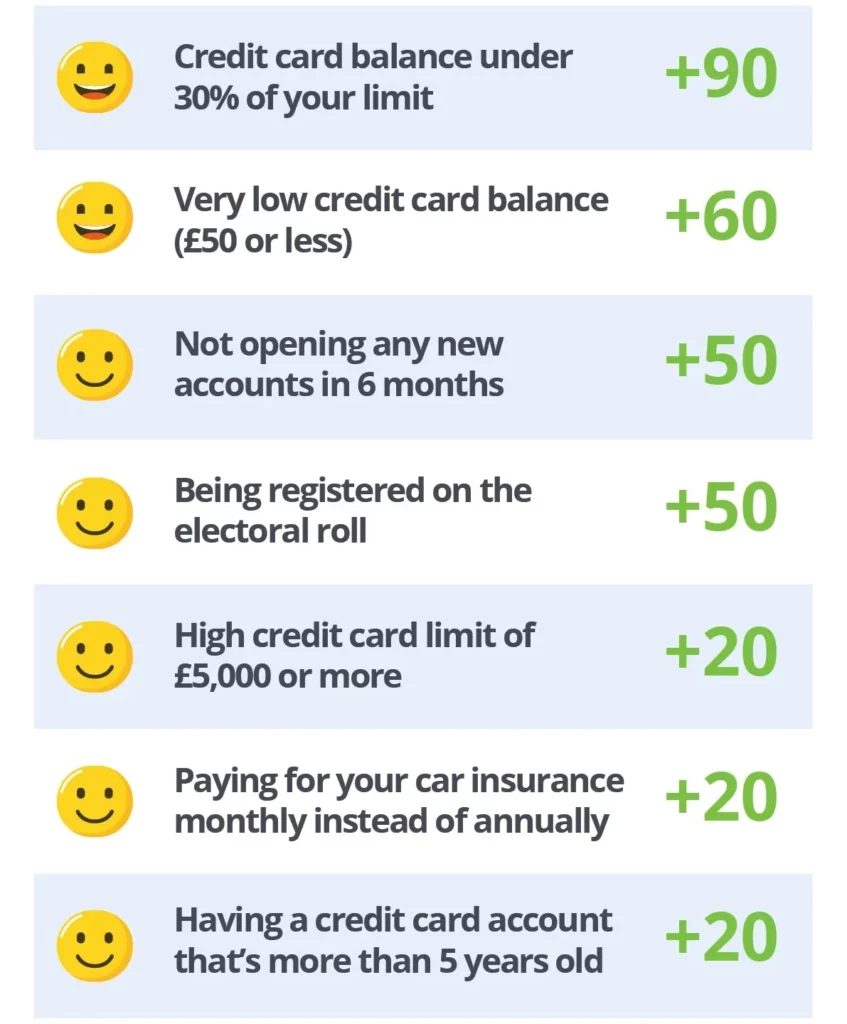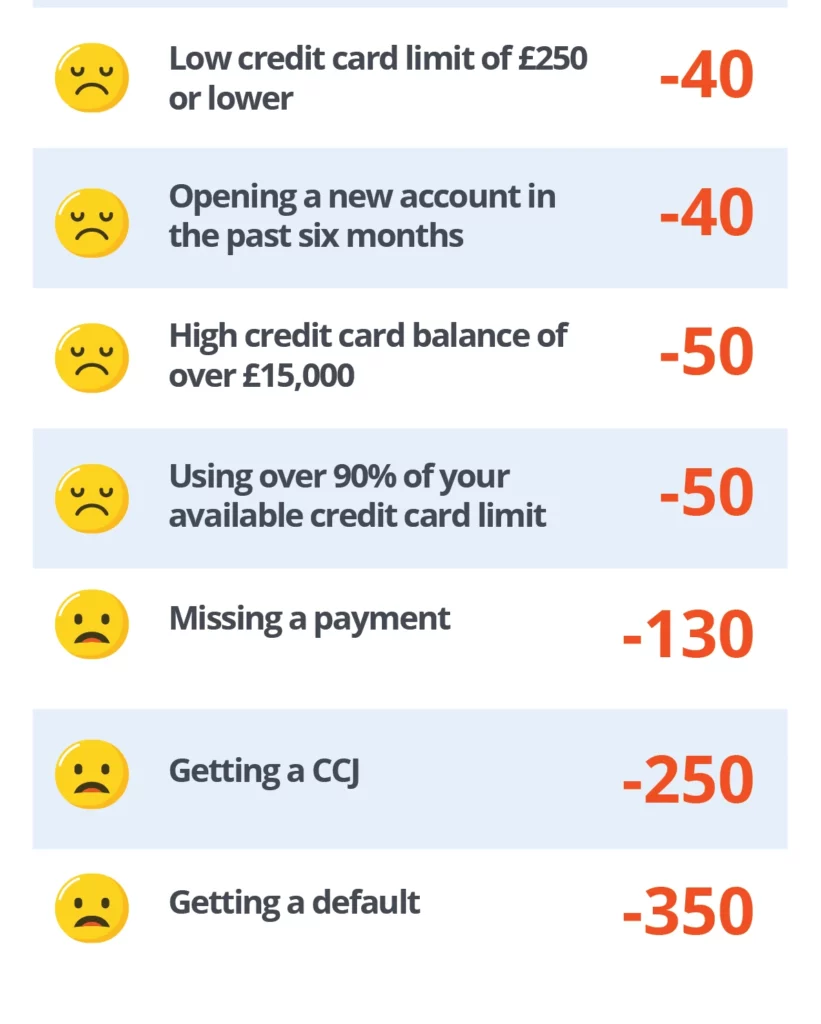 Image sourced from Ocean Finance.
Are you thinking about pursuing a master's at a top UK university? Make your dream come true by seizing this opportunity to either take your career to the next level or tick off a personal interest. *Apply online and we'll support you on your path to success.
If you need any help with your application, you can contact our customer advice team at borrowers@lendwise.com or call us at 020 3890 7270.
---