5 Big Advantages And Disadvantages Of Studying Abroad
There are many advantages of studying abroad but there are also disadvantages that most people don't tend to think about in the heat of the dream moment of getting away for a while.
Research has shown that people rather have the bad news before the good news, so we'll start off with the …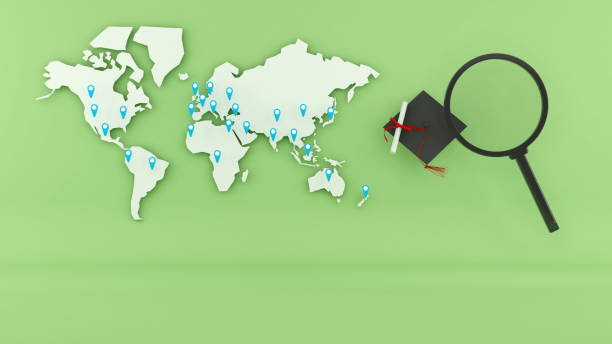 The disadvantages of studying abroad
Starting off with the disadvantages, these are the top 5 things that make studying abroad a big con.
1- Studying abroad is expensive.
Money is the root of all life and it's no exception here. The selling point of travelling abroad may be low and attractive tuition fees, but the living cost, food expenses and other things will run up your tab.
Depending on your location, your expenses can vary greatly in cost.
2- Reality is not a rainbow
As a foreign student, you be finding yourself alienated from the rest of the class. You could find yourself in a dark situation which you won't normally find at home, or a time where anxiety and stress will kick in with no one to really help.
3- Language
Effective communication is essential for your success as an international student. You may be facing a language barrier on a daily basis and it's important that you know the level of fluency that will be expected of you.
4- Culture Shock
It's one thing watching a culture through a screen, but it's another to actually live in it. Everything from food to religious practices to transportation systems and styles may differ in your home. Unfortunately, culture shock can lead to feelings of isolation, frustration, anxiety and homesickness. If you are not prepared to cope with the change in environment, it can lead to a considerable amount of stress even in the easiest of tasks.
5- You're on your own
Navigating a foreign destination on your own can be a very intimidating experience. You may be experiencing a level of dependence for the very first time, living on your own or even travelling outside of your home country for the first time.
Some of the biggest symptoms of moving abroad are sadness, anxiety, alienation, culture shock and homesickness.
---
Related Blogs
---
The advantages of studying abroad
The world is your oyster, you have every chance to take advantage and take every opportunity that life has to offer, especially some of the world's top universities.
1- Experiencing new cultures
Your experience with a different culture allows you to expand your worldwide view. By studying abroad, you'll learn about new perspectives and develop cultural awareness. By studying abroad, you will be comfortable with people of different backgrounds, value their experiences and build strong relationships. In addition, the best way to experience a culture is to immerse yourself within it, and the ideal way to do so is to live in a different country.
2- Language
By studying abroad, you'll have the opportunity to hone your language skills. You may be learning a new language in practice, but applying it to the real world is entirely different. You would be able to pick up conversational language which you wouldn't have been able to pick up in class, enabling you to speak like a local rather than a tourist.
Developing your language skills can have a positive impact on your career prospects. Fluency in another language is becoming increasingly sought after, especially within a multinational or global company.
3- Confidence
By studying abroad, you'll develop valuable life skills needed for personal and professional growth including confidence, independence and adaptability. Studying abroad can be overwhelming but the challenge to overcome the difficulties helps you become a more mature person.
Confidence can come from variations of things, from travelling to learning a new language to achieving a new goal. Quickly adapting to your new environment will help you build your self-reliance and resilience. In addition, studying abroad will look good on your CV showing signs of growth, confidence and initiative to go outside of your comfort zone.
4- Networking
Studying abroad comes with a range of difficulties, but one thing that steps above all is networking in the sense of making invaluable relationships. You broaden your international connections while having the opportunity to meet new people and share memorable experiences that could turn into life-long friendships or even career opportunities.
The university you'll be studying at will already have a large community of students from local to international regions, giving you the opportunity to meet a range of people from different cultures and backgrounds. The wider your network, the greater your connections will be for social and career opportunities.
5- Impress Employers
Studying abroad can help push-start your career in a competitive workforce. It gives you the opportunity to show your potential employers that you have an open mind, you are very confident, and you have the drive to adapt to a different environment. Many employers are looking for study abroad students, and having it on your CV can be a powerful booster to achieving company goals.
Finance your course with Lendwise
Cons aside, if you meet the academic requirements and you have the willingness to take the step forward, the world can be your oyster.
If you need extra financial assistance to fund your postgraduate course in the UK, apply for a no-obligation quote or contact our customer support team at borrowers@lendwise.com or +44 (0) 20 3890 7270. You can get loans up to £100,000, with no repayments while you study and a grace period of up to 6 months after you finish your course. 9.2% Representative APR.